1. First, Register User Account from the Login Page by clicking "Register" button.
2. Log in using your user name and password. You can reset your pass word by clicking "Forget Your Password" on the Login page.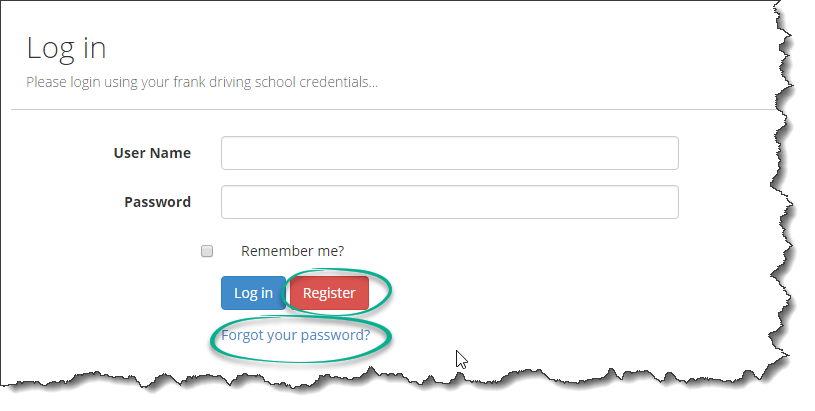 3. You need to purchase driving course(s) to get class / lesson credit(s), which can be used to book lesson(s) with an instructor.
4. You can select driving course(s) on the Courses And Price page and add them to the shopping cart.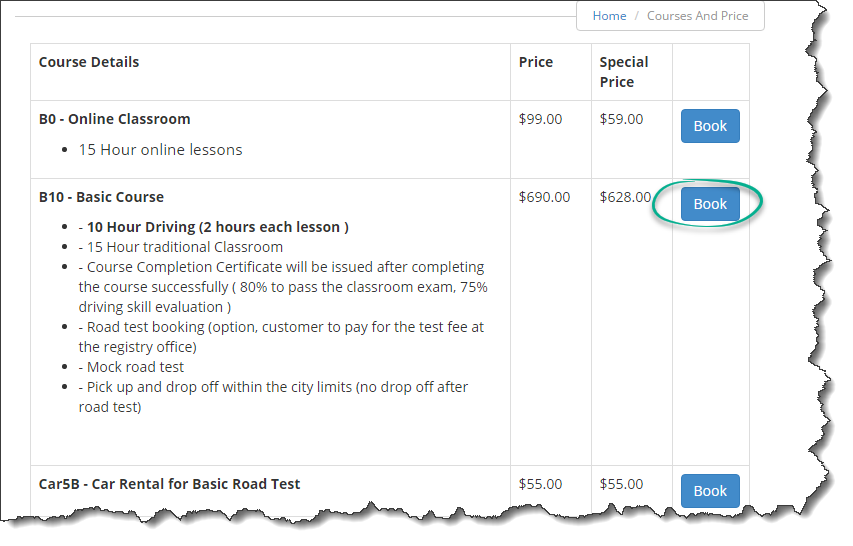 5. Once your payment is completed, you can go to the My Account page, where you will see the courses you purchased, and the class credits which you can use to book the instructor's time. On the My Account page, you are able to see your booking school in a calendar view and you can update your profile at the bottom of the page if necessary.
6. Next step, you can go to the Class Booking page by clicking the "Schedule Classes" button at the top right corner of the Class Credits section.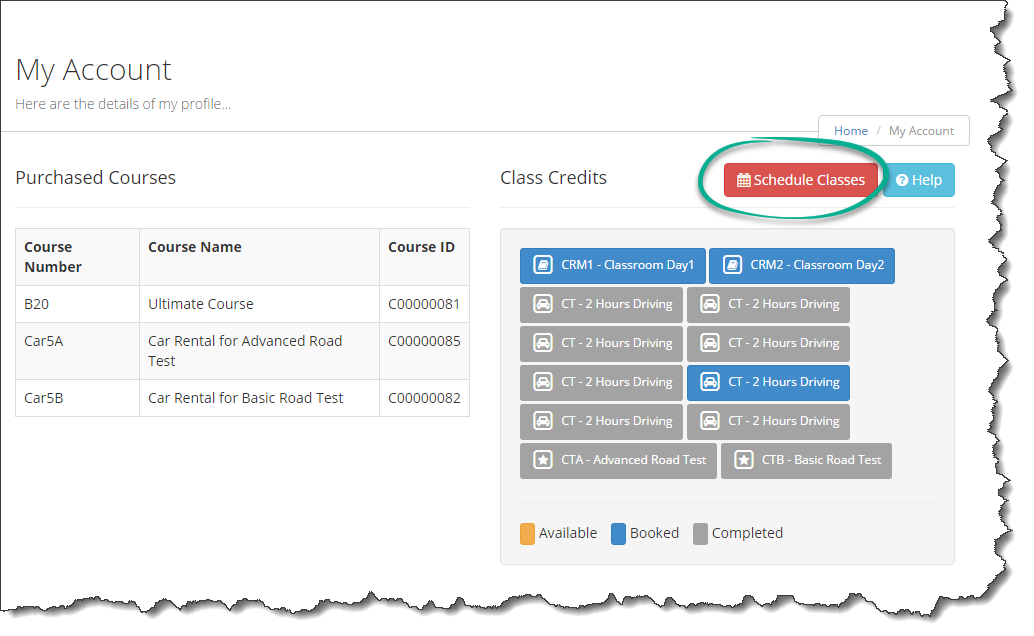 7. On the Class Booking page, you can select your preferred instructor with the dropdown list on the left-hand side, or you can go the Our Instructors page to choose instructor from there.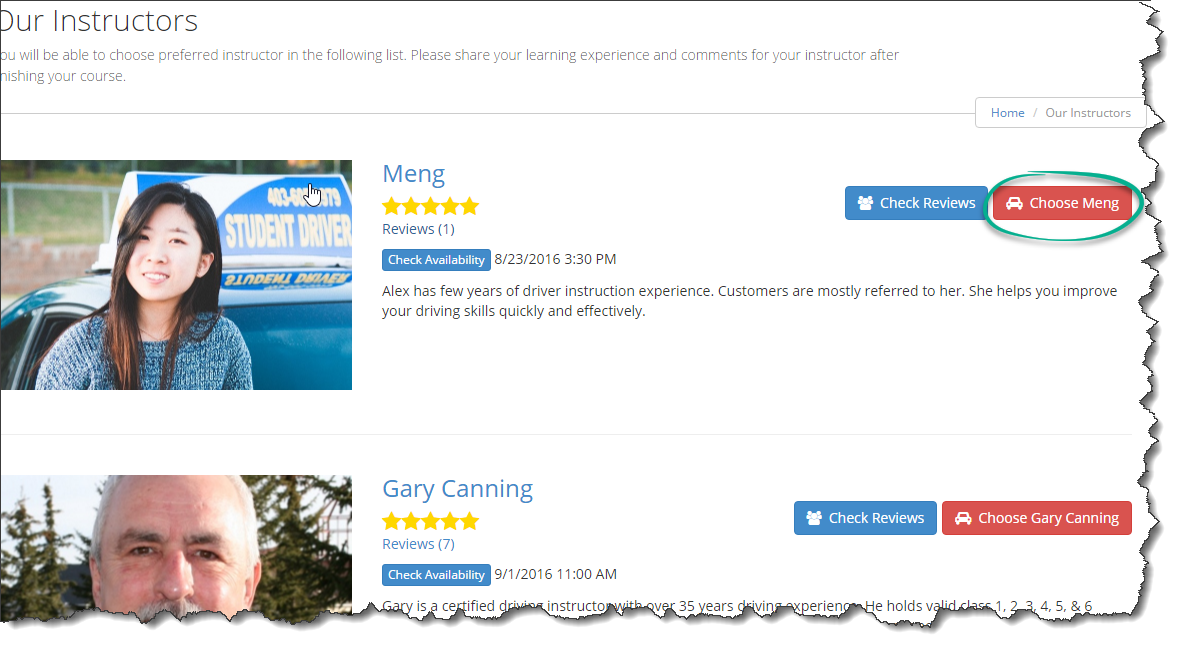 8. After selecting your instructor, the instructor's available class slots will show up in the calendar view. Simply click the class slot where you want to have your driving lesson booked. A pickup address can be entered in the pop up window if you need pick up at a different location other than your registered address. You can book more than one lessons by click another class slot.
9. SAVE the bookings by clicking the button Save Booking(s). Then the system will check your bookings and save whatever is available. If you refresh your webpage before saving, all the selected lessons will be cleared.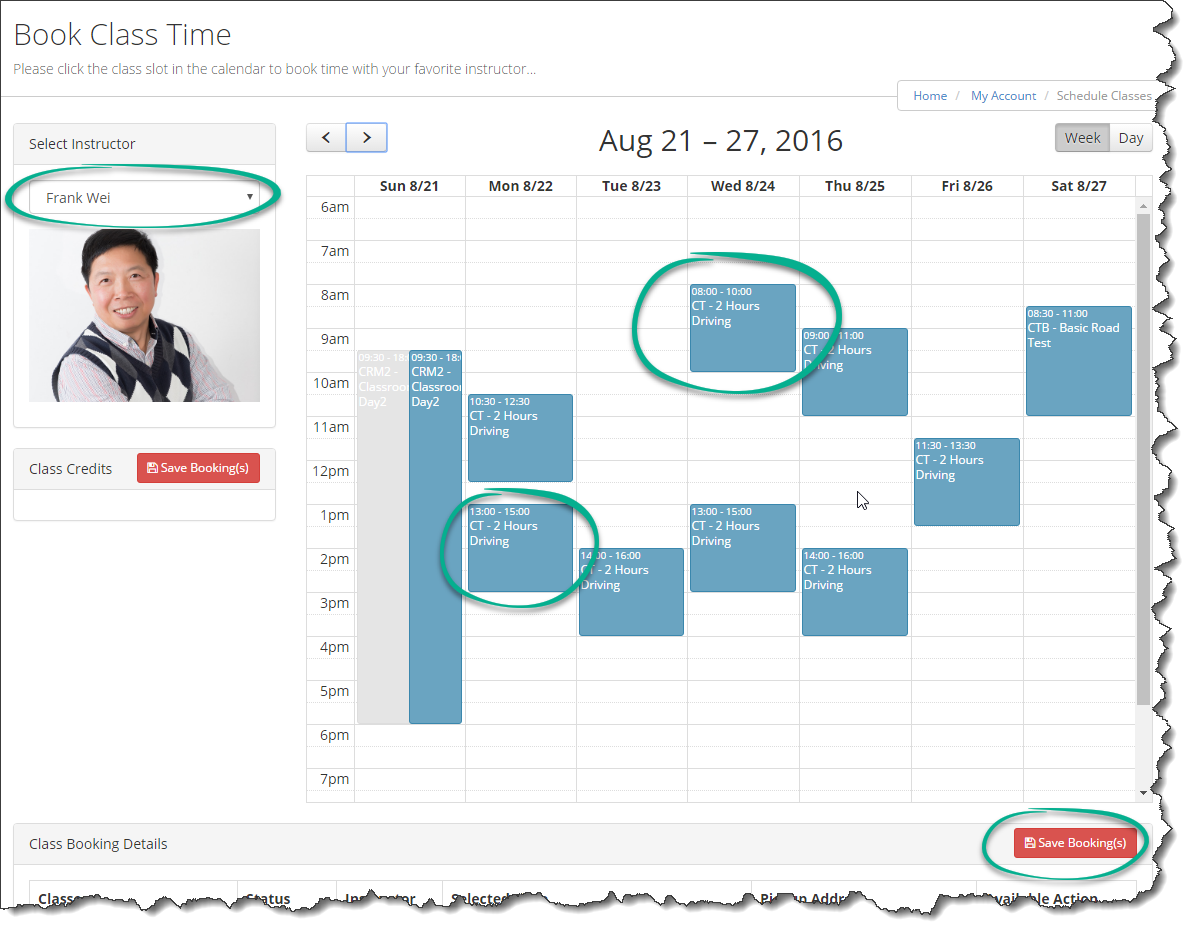 If you need, you can cancel a booking as well.On the Class Booking page , in the list of Class booking Details under the calendar view. You can cancel any saved booking by clicking the corresponding Cancel button. Once, you cancelled your saved booking, the class credit will be available again, then you can use it to reschedule your lesson with the instructor. However, you CANNOT cancel any booking within 24 hours prior it starts. Please cancel your booking(s) with caution. You may not be able to get the same time slot with your preferred instructor.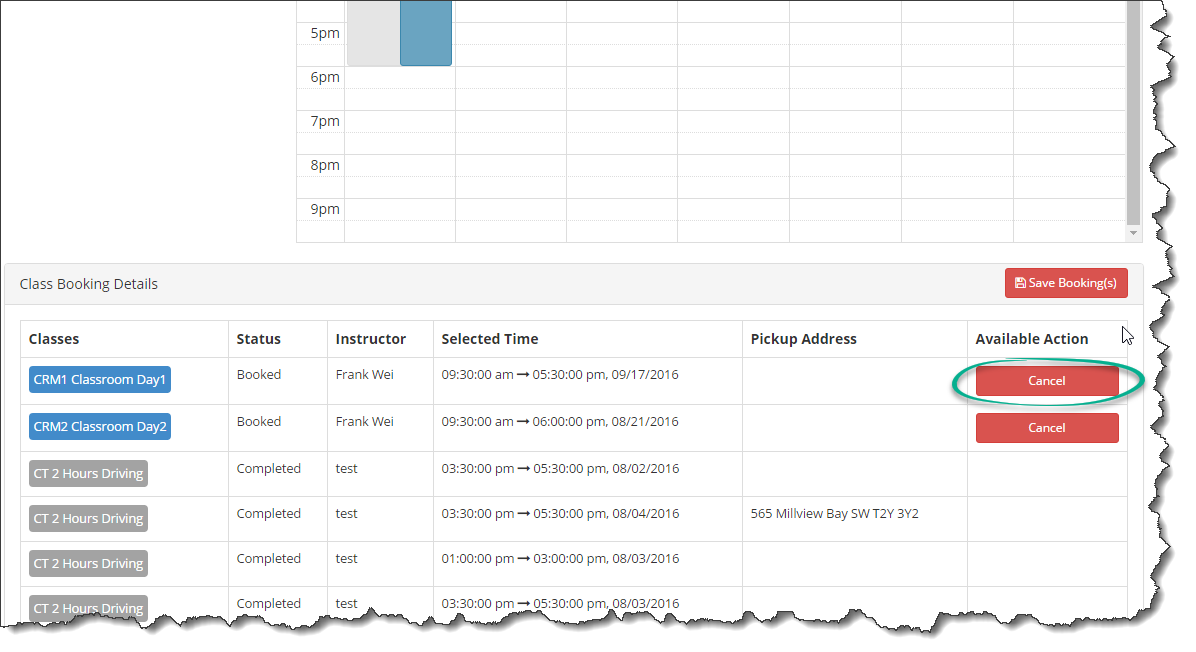 Thank you for choosing Frank Driving School.